Archive of:
Tag: warhammer 40000
---
Lordy help me, I've had a flash of inspiration to paint up some Ultramarines. This cannot end well…
---
---
Has anyone seen any good conversion ideas for Imperial/Inquisition/Ministorum Crusaders recently? I'm weighing up whether to make my own, or get some of the old metal models from GW. Send me links, pictures, or even just your ideas, if you have them! 👍
---
---
‪I had no idea the Canoness Veridyan model was so much bigger than the original Sisters. Even discounting her ridiculous heels, she's a good head taller than the others. It makes me worry about how well the plastic kit will blend in alongside the old #PrimarisSistersConfirmed‬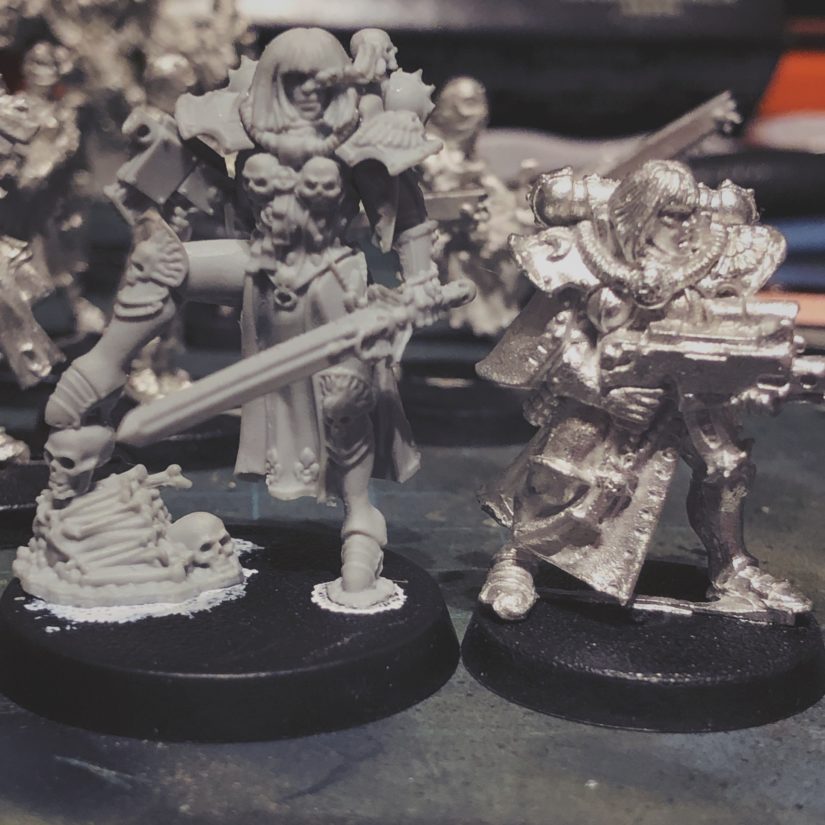 ---
---
Bit of a bad brain evening, so I've spent the time assembling more sisters to distract myself. Somehow I've ended up with a couple more Battle squads than I expected! Still got the Repentia to go…
Hopefully the weather improves soon, so I can get them primed!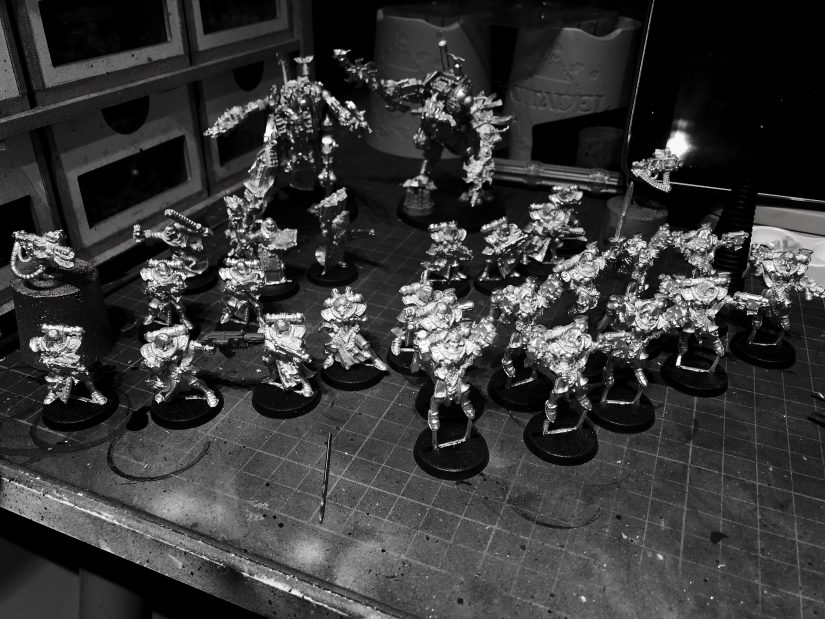 ---
---
After several hours of clipping, filing, drilling, and pinning, I've finally finished assembling the first of 2 Penitent Engines.
It better be amazing on the tabletop after all that…
---
---
---
---
While I was picking up my order of Celestine, I made sure to grab The Bloodied Rose, by @Danacea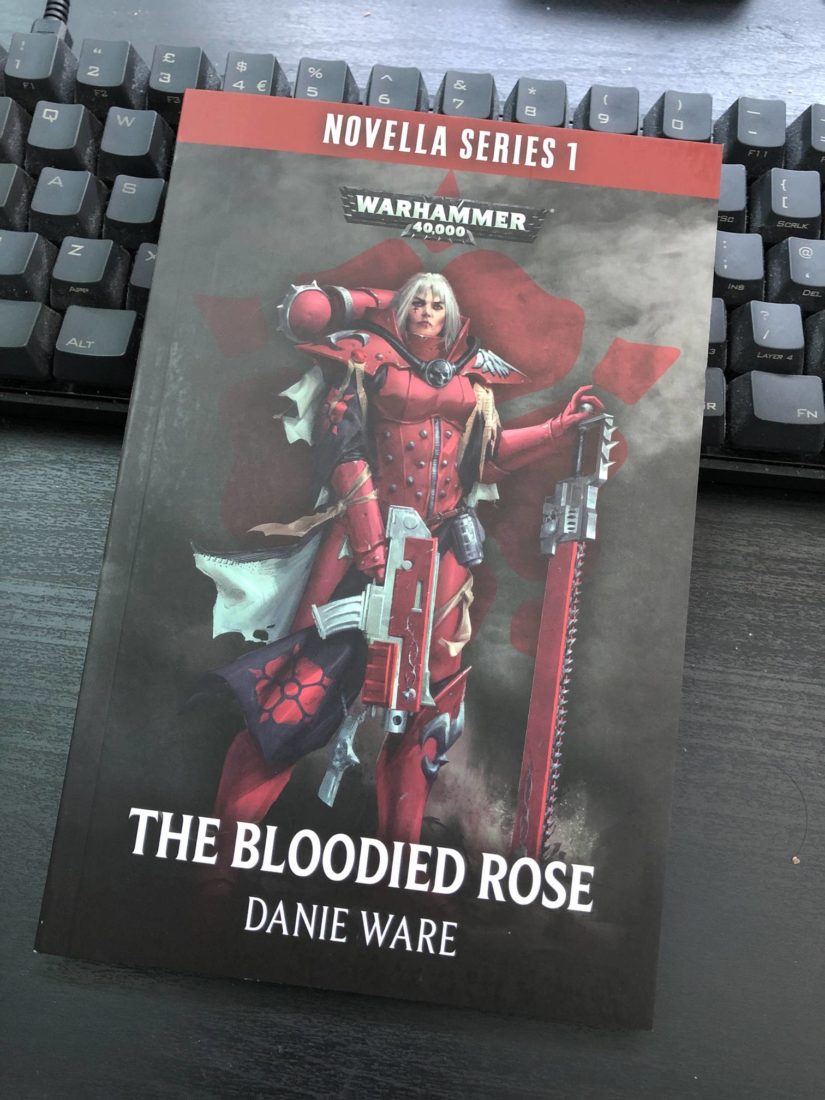 Shared to IndieWeb.xyz
---
---
Time to take a look at my lovely limited edition copy of Andy Clark's Celestine!
The packaging and presentation of the book is definitely very nice. Hopefully I can get stuck into the story later this evening!
Shared to IndieWeb.xyz
---
---
I've come to the conclusion that, even though I love the models and current lore progression, I have zero interest in playing 40K right now. On the other hand, I've been wishing I had an army ready so I could play Age of Sigmar. Funny how these things wax and wane
---
---
If I were to have a rummage around, I'm pretty sure I could find 1-2 squads of Genestealer Cult Neophytes, plus everything from the Deathwatch: Overkill boxset… oh, and the Genestealers from Space Hulk… that's a decent start to a small Cult, right? 🤔
---
---
Reposting: sarah
"Oh yeah - and this guy made an appearance: https://t.co/gdXlD0Cfz6"
---
Now that's a suitably diabolical-looking Chaos Sorcerer!
---
---
Speaking of "shiny model syndrome," the Genestealer Cults reveals at the New Year Open Day are also tempting me!
---
---
No rest for the wicked! This evening has been spent applying an all over wash to 17 Custodes, to get them ready for drybrushing. So much gold!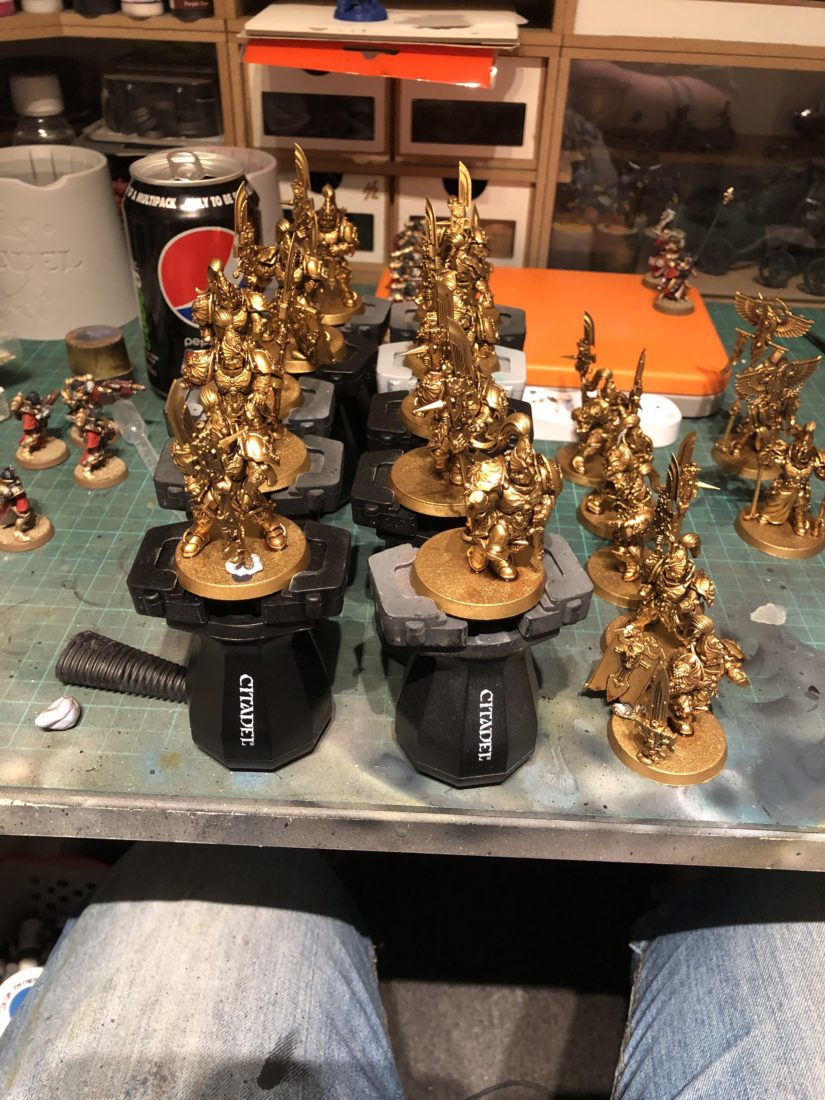 ---
---
The first units of my Sororitas are complete, taking me most of the way towards that part of my 2019 hobby goals, and marking my first entries on the PaintHammer 2019 form.
As always, there's loads I'd like to be done better on these (the white robes mainly) but finished is better than still in the WIP queue, so Im trying not to nitpick too hard!
The Imagifier will be getting her banner as soon as I find the copper foil I bought to make it.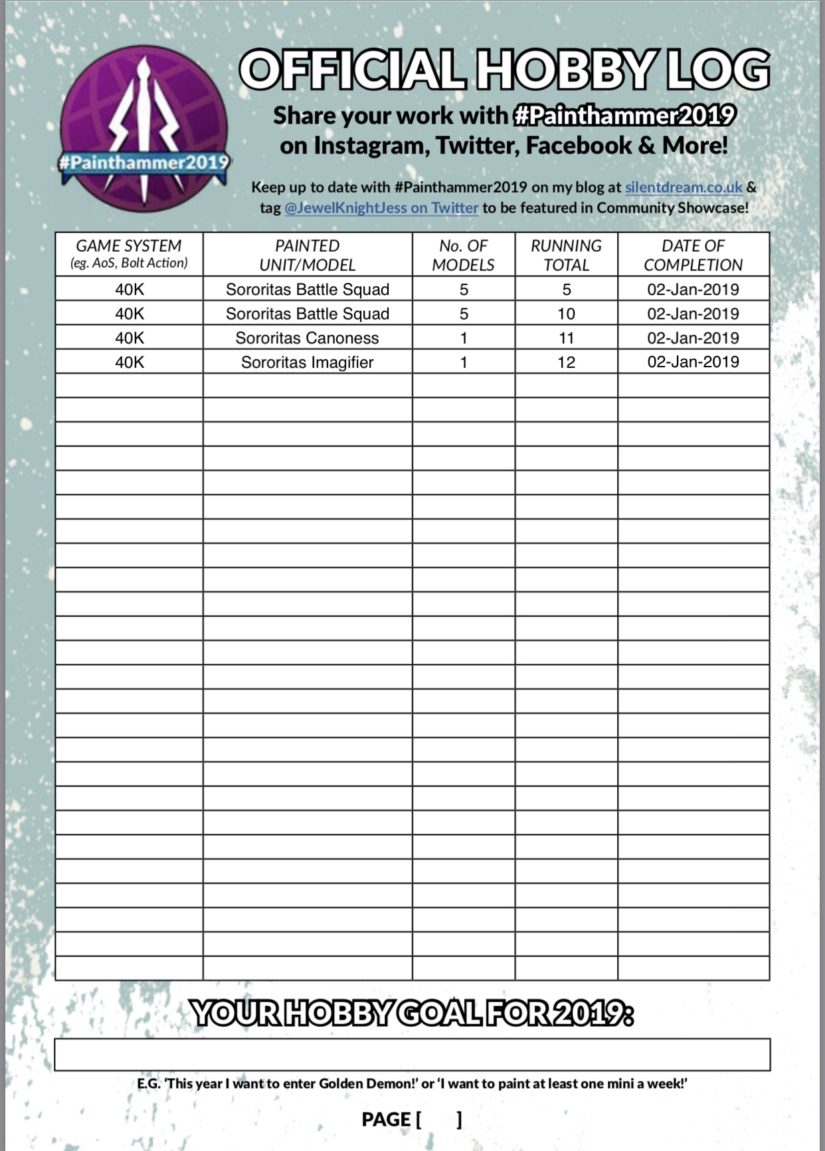 ---
---
I'm not one for New Years resolutions, but I wanted to set out a few hobby-related goals for 2019. The main driver for these is to clear some of my backlog, and also to let me play some games of Warhammer 40,000 for the first time since near the end of 7th Edition.
Finish Knight Household

3x Questoris
Castellan
6x Warglaives

Finish Adeptus Custodes Battalion

3x Guard squads
2x Vertus Praetor squads
1x Terminator squad
Characters

Finish Adepta Sororitas Battalion

3x battle squads
2x Cannoness
Imagifier
Seraphim squad
<stretch> Celestine + Geminae
To achieve this, I think I'm going to have to cut down on the number of one-off miniatures and competition entries I paint.
---