The first batch of Primaris Space Marines are just about finished, with just a few details and the decals to finish before basing.
One of the choices I had to make was what secondary colours to use for contrasting and spot colours. The main armour is fairly monochromatic, being essentially black and bone-white. The main contrast would come from the gun casing, for which I chose a fairly bright orange. Orange isn't a colour often seen on Space Marines, so this in itself helps the models stand out. To offset this, purple was added as a spot colour, used  on lenses and purity seals.
I decided these marines would be from the 3rd Company, so red was also added to the palette. Each marine  will get a red trim added to one knee (still to do), and the shield of the Ancient was painted red to match this.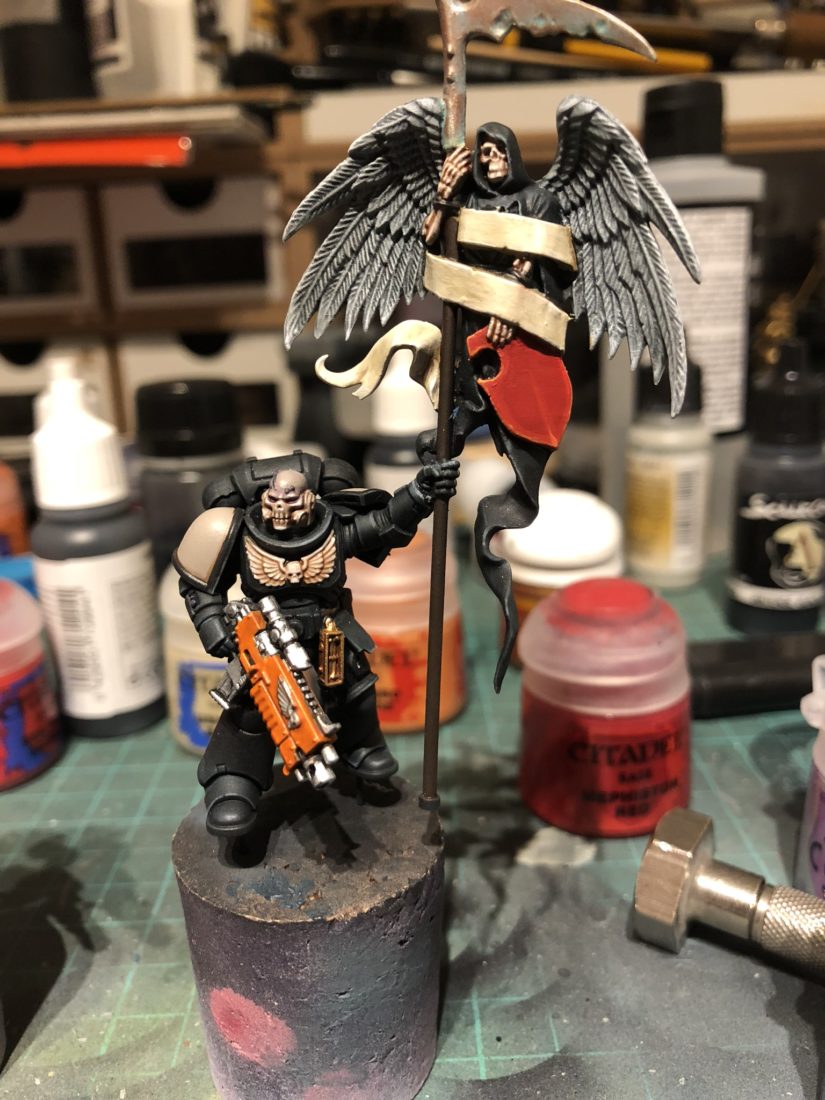 The Lieutenant was given some basic freehand on his tilt-shield, also integrating the red of the company. I'm not happy with the blade of the scythe, so I plan to repaint it.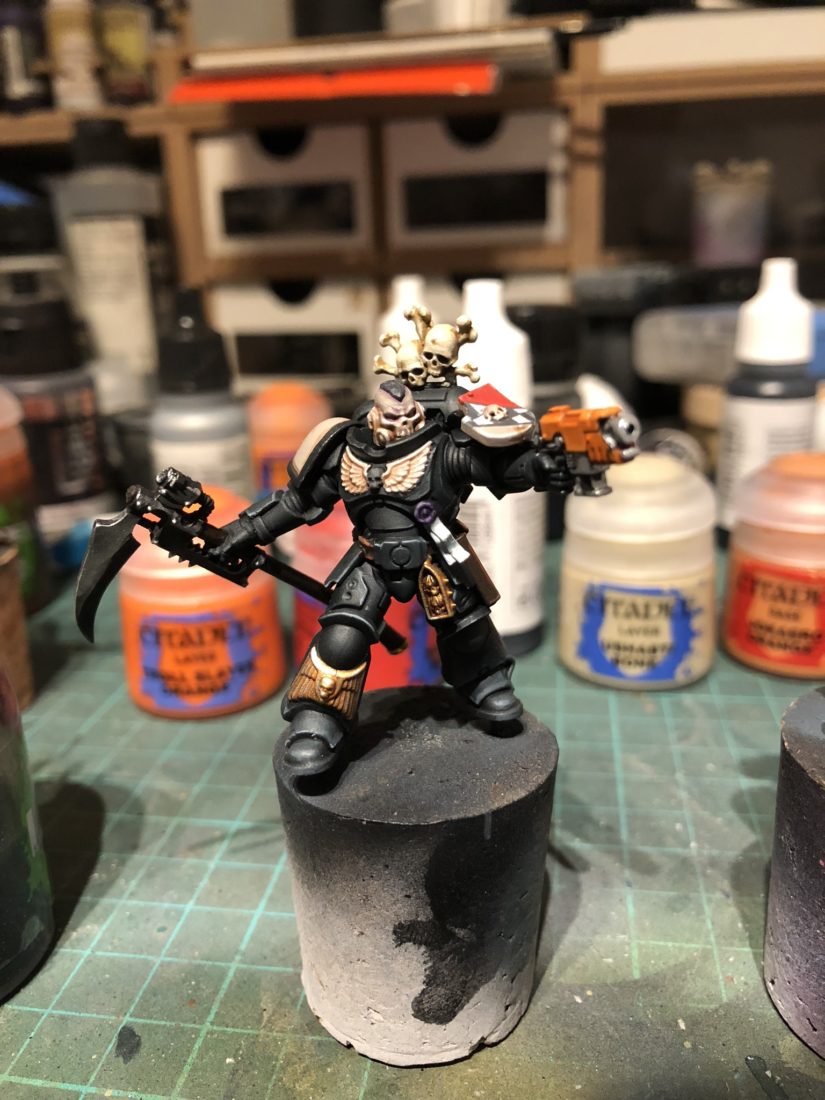 The Intercessors finally received their helmets. Once the shoulder pads are added, I think these will look quite intimidating on the tabletop!
With the first batch nearing completion, I needed to start preparing the next wave! Needing a break from Intercessors, I decided to build something fun – a Redemptor Dreadnought. This kit was a joy to build, going together in just a few hours. Many of the parts are designed to remain unglued, so they can be reposed. I didn't bother with this, as it would make things more difficult to paint. A couple of parts are unglued for now so I can paint them seperately.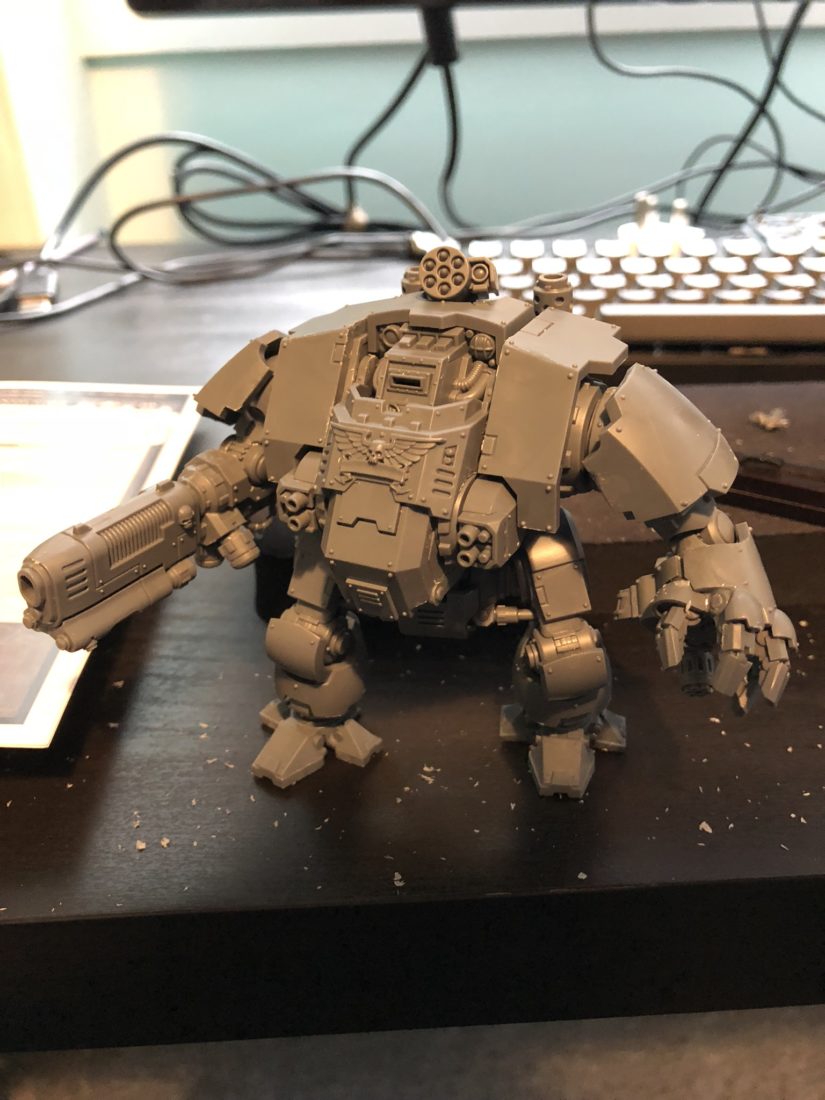 With the Dreadnought assembled quicker than I thought it would be, I moved on to some Hellblasters. I have to admit I think I prefer this kit to the Intercessors. I might swap some of the bodies around between the two kits.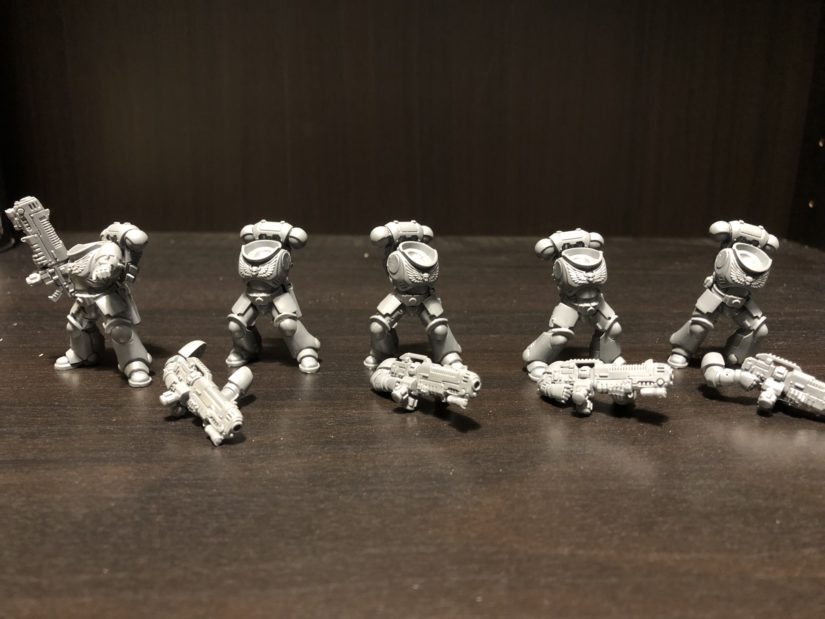 With these built, I just need to build five more Intercessors and I'll have everything for Armies on Parade assembled. I might make these from the models found in the 40K starter sets, to add some variety. My plan for the wider army is for each ten-man Intercessor Squad to be half multi-part kit, half "easy to build," so there is a better mix of poses throughout.